FOR IMMEDIATE RELEASE: 
Saint Louis, MO 11/11/2020...CHH Artists, C-Micah & Rob Redeemed have collaborated to make a joint EP titled "Remnant Music." This project is set to release on Black Friday, November 27, 2020. The first lead single from the EP titled "No Way" featuring J. Carter & Noelle Jones (an upbeat pop type vibe), will drop on Friday, November 13, 2020 on Apple Music, Spotify, YouTube & all other digital music streaming sites.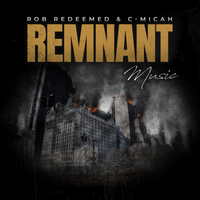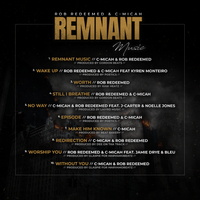 Remnant Music is a project focused on presenting the set apart lifestyle of a dedicated believer,  while dealing with real life issues. It is a mix of trap bangers like "Wake Up", pop vibes like "No Way", & soulful sounds like "Worship You." Remnant Music is an overall eclectic mix of many styles of Worship based Hip Hop, which is able to feed musically both newcomers & veteran CHH fans. This EP has plenty of dope features from J. Carter, Noelle Jones, Kyren Monteiro & Jamie Drye. As well as production from Poetics, Gordon Beats, Dee On the Track, Marv4MoBeats & many more. 
About 
Rob Redeemed (a St. Louis native) has emerged as a new sound in CHH within the last few years. With his most recent project, "Meat Music'' had the standout songs "Doing The Most" & "Free."As well as a few stand alone singles that have dropped as well. His most recent is named "Diagnosed." C-Micah (a Memphis native but St. Louis Resident) has been active in CHH for almost 19 years, and has previously dropped 6 albums & 4 mixtapes. His latest album release was called "Reverence", which had the standout songs " Reverence" & "Ready."